Super comfortable HQ bluetooth headphones for sleep and exercise
 Plus a Free Gift: Our Essential Sleep Checklist!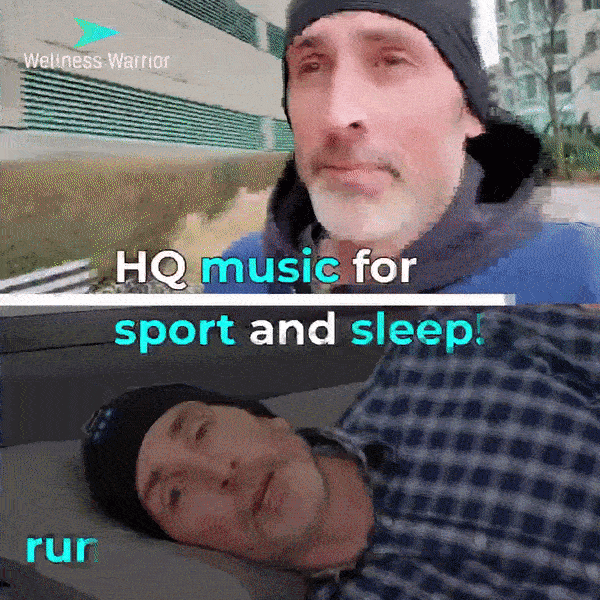 Listen to your favourite music or podcasts without worrying about annoying headphones that can damage your ears. High quality audio and a comfortable/breatheable fit for any head size will leave you wondering why you've never used the SoundBand before! Perfect to improve your sleep or your workouts.
 Extreme Comfort with HQ Audio
 No Messy Wires
 Long Battery Life
 Breatheable / Machine Washable

Extremely Breatheable and Lightweight – Keep your head cool and fit any headsize with our stretchy mesh material, perfect for wicking away sweat and letting your head breathe in all seasons, whether in your bed or out exercising.

Machine Washable to Keep Your SoundBand Fresh and Clean – The SoundBand is perfect for wicking away sweat with its mesh material. To keep it clean after use, simply take out the removeable speakers and put in the washing machine or handwash and your SoundBand will be good as new!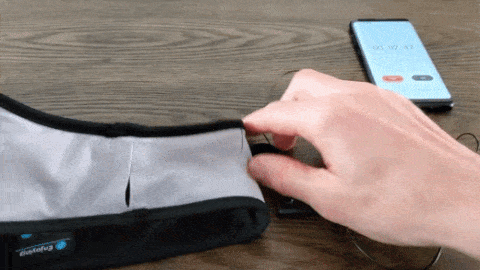 Long Battery Life, Easy Charge & Simple Bluetooth Pairing – With just 2 hours of charging via micro-USB), you can expect 10 hours of audio playback time. Easily connect to any bluetooth enabled advice in seconds. 
Includes the Wellness Warrior Essential Sleep Checklist as a free gift!
At Wellness Warrior, we have one goal in mind – improving your wellbeing. And that's exactly why we created the Essential Sleep Checklist! 
Researched and written by our founders, the Essential Sleep Guide aims to give you easy-to-follow and science-backed steps to increase your sleep quality. We've written and researched this checklist in preparation for our upcoming Sleep Better eBook.
As a thank you to our customers, you will also have access to a free advanced copy of the full eBook as soon as it's ready!
It's the perfect companion to the SoundBand!
Specifications
Charging:

 2 hours charging will allow for 10 hours of playback time.
Included:

1x Bluetooth Headband; 1x Micro-USB Charging Cable
P.S. Wellness Warrior strives to bring you only the highest quality products to improve your wellbeing. Rest assured that you're covered with our easy 15 day exchange, return or refund guarantee, no questions asked.