Hey there Wellness Warrior Family!
What an interesting couple of months it has been.
Damien and I had been planning to launch our wellness business for sometime now, and after months of planning, we had set the goal of launching by the time we both made it back to Shanghai (I was in Australia over Christmas). For those of you unfamiliar with our story, we are two Australian's based in Shanghai. We both went to high school together, and after going on our own separate journey's, found that we were both living in Shanghai.
We both share a passion for wellness, health, and self-improvement. We were constantly sharing books, tips, growth hacks, and recommendations on the best places in Shanghai to eat clean. After some discussion, we decided we wanted to utilise the cutting edge community we were in, with our abilities to find and source the best products from around the world, and thus the concept of wellness warrior was born.
Fast forward a few months, and Damien had returned to Australia during the early days of Covid, and I was marooned in Singapore for almost two months. At this stage Wellness Warrior was still no more than a concept. Luckily, before the virus really started to close economies and international borders, Damien and I both made it safely back to Shanghai, where life has regained a sense of normality.
While Shanghai was reopening, we heard from friends back at home. It became apparent that gyms were closing, keeping healthy was going to be harder, and people all over the world were going to be battling uncertainty and anxiety.
Earlier than planned, we launched Wellness Warrior. While it is currently just a platform to procure home exercise equipment, we have dreams of it transforming into a community of like minded people who are conscious of their mental and physical health, and are engaged in supporting their community on their journey.
Thank you for being some of our first customers and early members of the wellness warrior family.
As a glimpse into what Damien and I spend our time doing, we have provided a quick update on the books we are both reading! If you are looking for reflective books about your goals and plans for the future, then we highly recommend you read these!
Atomic Habits: Tiny Changes, Remarkable Results by James Clear 
First of all, this book is super practical and easy to read. It is packed with useful tips to help you improve by 1% every day. The author, James Clear, breaks down the science behind how habits are built, and in the case of bad habits, how to destroy them. The underlying principle of the book is if you can make yourself 1% better each day, then you are on a transformational path to improving your skills and achieving what you want in life.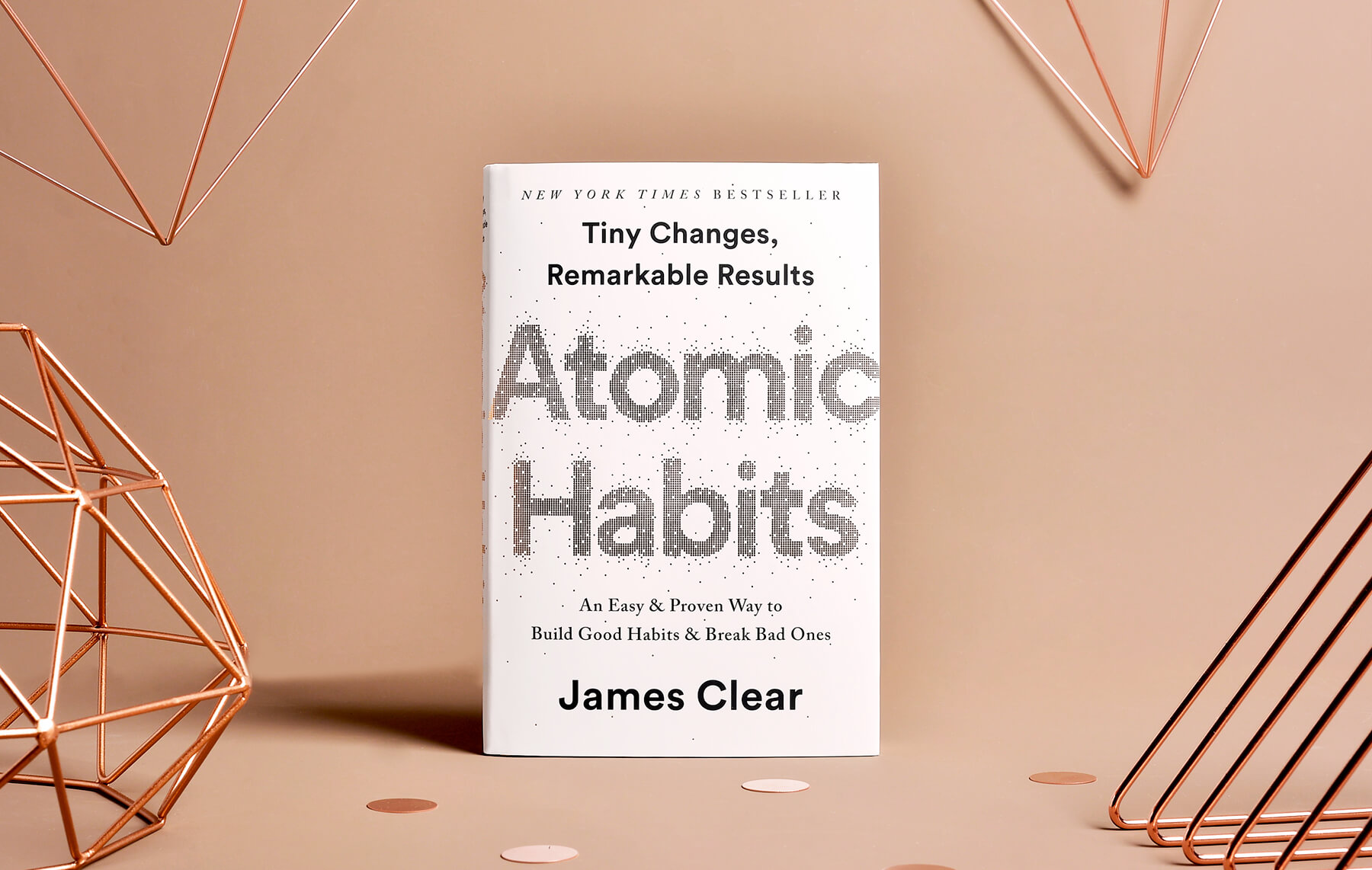 Clear introduces his four principles for building habits: make it obvious, make it attractive, make it easy, and make it satisfying. Through reading this book, I've already began 'stacking my habits' and have built a 'habit tracker' to help me get at least 1% of growth each day. I am enjoying this concept so much that "1% better each day" is fast becoming my daily mantra.
What I loved: We are living in the age of data, and I think book publishers have realised we do not like reading chapters more than 10 pages long. This is a real page turner, and you will polish this book off in about two weeks if you read a chapter a day.
Habits are not a finish line to be crossed, they are a lifestyle to be lived - James Clear
Now we move on to Damien's book, which funnily enough, is also about habits! If you notice a common theme here, it is because we are big believers that habits are defining of one's life trajectory. You are the sum of your habits, and both Damien and I are always doing our best to cultivate habits that are in the spirit of making small improvements every day.
Success Habits by Napoleon Hill
Napoleon Hill is best known for his 100 million-copy bestseller, Think and Grow Rich. Success Habits, on the other hand, is a transcription from a series of radio lectures that Hill delivered in a small town called Paris, Missouri. In that vein, Success Habits is delivered in an extremely easy-to-digest manner, whilst still adhering to Hill's classic motivational school of thought. According to Hill, the keystone success habit is having a definite purpose. A major purpose that should be your driving force and on your mind every day.
Another chapter that stuck out to me was the one on Perseverance and Decisiveness. These habits are super motivational when it comes to running our business. There are new challenges every day, yet we are still excited to persevere through them.
What Damien loved: Super easy to digest due to book being a lecture transcription. Almost feels like 'reading' a podcast. At the same time, the content seems super valuable, especially on our journey with running Wellness Warrior. I think anyone can benefit by considering what their major calling is in life, and then taking decisive action to go after it. And that is definitely the lesson that I took out of the book.